09.04.2023
The role of price tracking in Amazon competitive analysis
Competitor analysis on Amazon is critical to a business or seller's performance in the marketplace. Monitoring your competitors' efforts with a framework is essential to ensure you can defeat them in their own game. In 2021, Amazon reportedly made $837,330.25 in revenue per minute in the year's first quarter alone. Amazon sellers, product developers, and fulfillment partners share profits. The competition among these players, though, is tremendous.
To compete with the best, you must understand your competitors' strategies. An Amazon competitor analysis entails monitoring competitors' pricing, keyword research, product page comparisons, and much more. The knowledge gained from the analysis will assist you in improving your Amazon marketing. Let's get into the details.
What is Amazon competitive analysis?
Competitive analysis entails conducting extensive research on your competitors. This includes identifying your competitors, as well as their marketing strategy, products, and other details. The goal of doing a competitive analysis is to identify your competitors and obtain the necessary information.
What sellers should hope to learn from the competitive analysis is how they can improve their business strategies by studying what their competitors are doing right – or wrong. This also gives sellers ideas on how to contend successfully in the marketplace.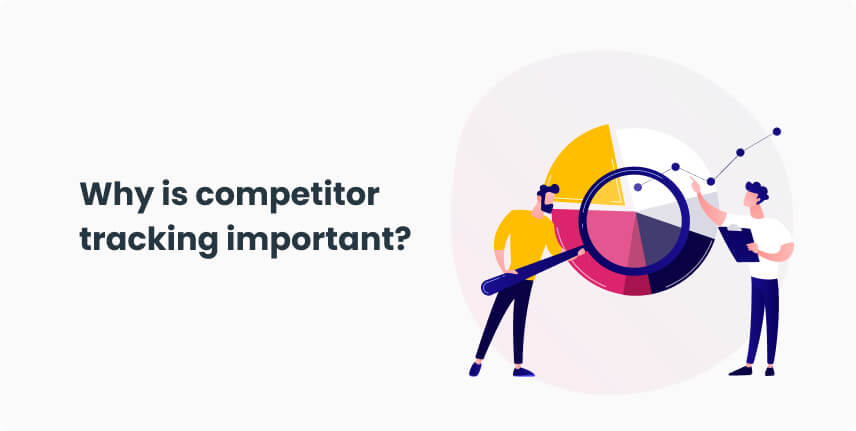 Why is competitor tracking important?
To go into more detail, an analysis of your competitors' methods will assist you in determining where they fall short. Examining their customer reviews may help you identify problems or gaps in their Amazon business that you and your business may fill.
Assessing your competitor's performance will also provide you with something to strive for. You know who you must surpass; presumably, you'll learn how after conducting a competitive analysis.
In a nutshell, it is crucial to perform competitor tracking on Amazon for the following reasons:
Make sure that your prices are competitive.

Obtain ideas for how to make your products stand out from the crowd.

See how your listings are performing in comparison to your competition.

Choose which products to sell.

Identify and fill market gaps.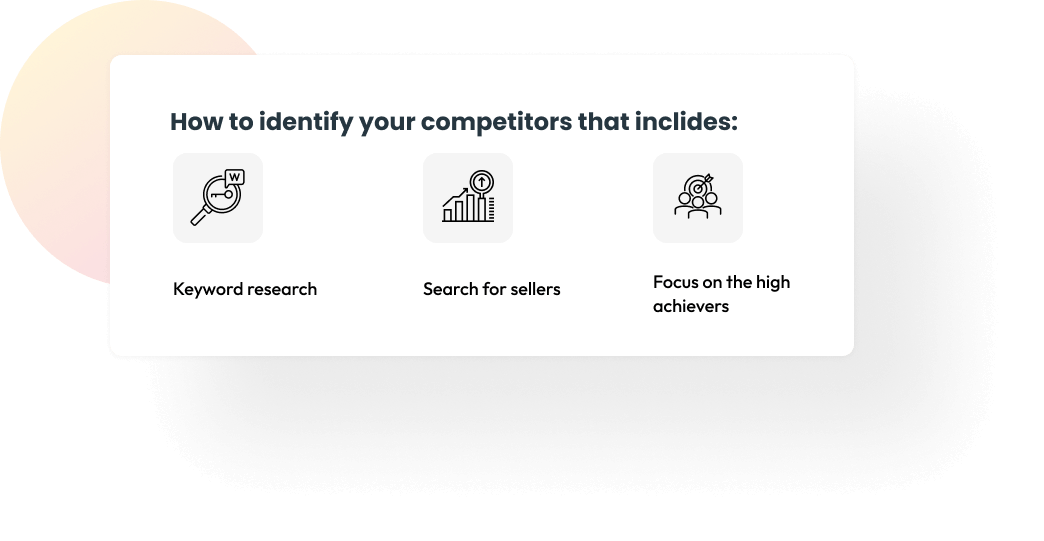 How to identify your competitors 
Before you can begin studying what your competitors are doing to maximize their Amazon sales, you must first determine who those competitors are. There are a few steps you can adhere to find the competition:
Keyword research
First, establish your target keywords to discover which Amazon sellers you compete against. Assume you sell pet supplies on Amazon. Your target keywords will be the phrases individuals will likely look for when they visit the marketplace. Even if occasionally you can figure out keywords instinctively, it's a far better idea to use a keyword research tool to acquire a complete list of keywords you should target.
Search for sellers
Once you've identified all of the keywords for which you want to rank, you must specify the sellers who are ranking for the exact keywords as you. These sellers are your direct competitors. To accomplish this, conduct a keyword search and explore the products on the first few pages of search results. Make a note of all the sellers whose listings appear in these results, and then repeat the process for the remaining keywords on your list.
Focus on the high achievers. 
After you have completed all of the above, you will be left with a long list of competitors. However, it is only possible to thoroughly research some of them, so you should look through the list and select the sellers who are achieving solid results. For example, you should include all merchants with Amazon's Choice and Best Sellers products, as these are the top listings in each category.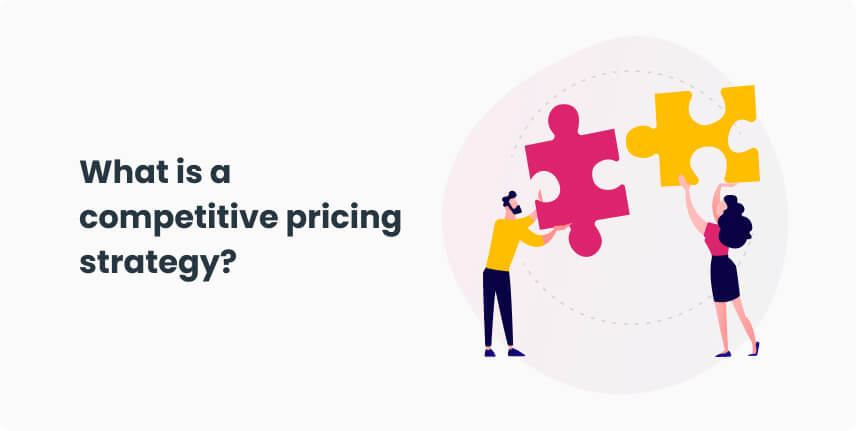 What is a competitive pricing strategy?
When conducting competitor research, sellers can use software tools to gain data-driven insights and actionable advice on navigating and eventually surpassing their competitors.
There are several things you should heed when analyzing competitors. This includes but is not limited to product titles, descriptions, images, customer reviews, questions and answers from the seller, and marketing strategies such as ad campaigns or social media. However, the key thing to monitor is your competitor's pricing. 
Since the Amazon marketplace is becoming more crowded, more sellers are adjusting their prices more frequently — and sellers need to understand their competitors' pricing techniques in order to avoid competitive pressures and keep their market position.
Pricing is always a significant factor in a buyer's decision-making process. Ideally, you should sell your product at a lower price than your competitors. And if the product's quality is slightly higher than that of your competitors, the price should be the same or slightly more. Keep in mind that you must keep a high enough pricing to ensure that your Amazon business makes a profit and does not lose money.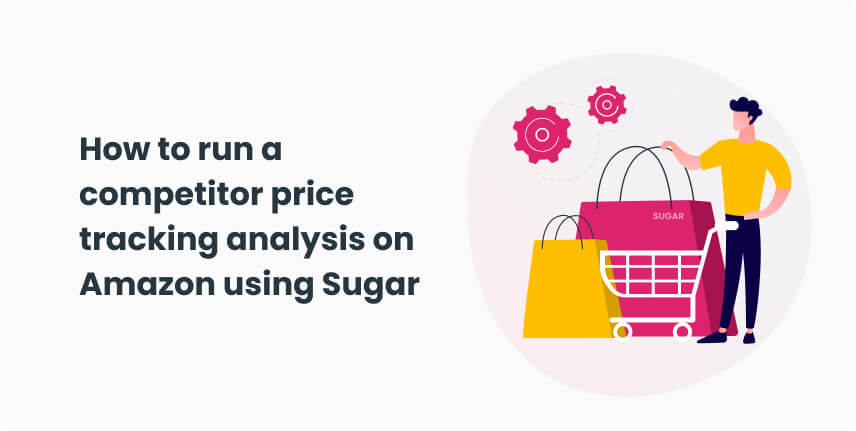 How to run a competitor price tracking analysis on Amazon using Sugar
It's a good idea to check your competitors' pricing strategy history, as most sellers utilize repricing software to modify the price of their products. This is where Sugar can help you. Once you have your main competitors narrowed down and a list of their products that match yours, you can easily track their pricing with Sugar.
Manually tracking prices in spreadsheets is a time-consuming and labor-intensive task, especially when you have a large number of products and competitive pressures. In this instance, Sugar's Amazon price tracker software is your best bet for automating tracking across a large number of listings.
When you set Sugar's price tracker to track a specific product's price, it automatically tracks price changes. It works around the clock and tracks all price fluctuations, up and down, and will send notifications to your browser.
Sugar's cutting-edge software also contains a built-in pricing graph, a price history display, and price monitoring capabilities. Making use of this technology assists your Amazon business in verifying its market prices and offering enticing offers to customers, resulting in maximum profit.
The bottom line
Competitive analysis is made up of many components. The role of price tracking in Amazon competitive analysis is vital to understanding the marketplace and being able to compete in it. Once you have identified your primary competitors, Sugar can help you monitor dynamic pricing in your niche to help your business stay on top of the game.