08.04.2023
How to identify pricing trends and opportunities on Amazon
The competitive nature of third-party marketplaces like Amazon makes that pricing can be enough to make or break your success as a seller, so it's important to be able to accurately identify pricing trends and opportunities. With such a wide range of products in every category on Amazon, this can be challenging at times, however, it is possible with the right approach. In this blog, we'll discuss trend identification and product analysis, and outline how you can best take advantage of pricing opportunities on Amazon.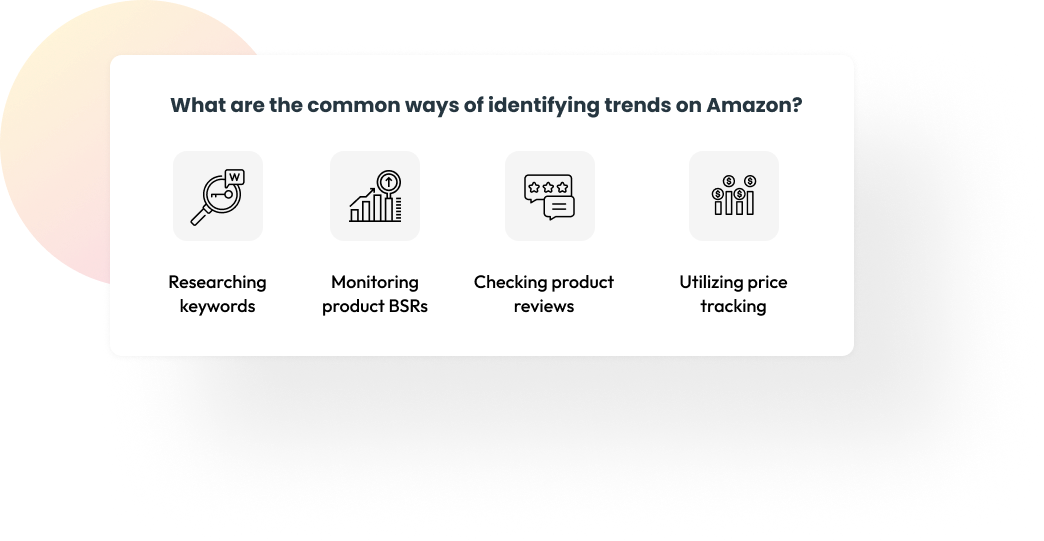 What are the common ways of identifying trends on Amazon?
There is a variety of different methods that sellers commonly use to identify trends on Amazon. These include the following:
Keyword research is the analysis of the search terms that consumers use when searching for products on Amazon. By investigating search terms, and identifying which specific ones are popular, it is possible to optimize your listings in order to increase product awareness and generate sales.
Best Seller Rank, or BSR, is an important metric that businesses often use to ascertain how well a product is performing within a specific category. This data can be accessed in the "Product Information" section of an Amazon product page. A high BSR indicates that the product is not performing well, while a low BSR shows that it is among the most popular products in its category. By keeping track of the BSR of certain products, it's possible to identify which products are trending at a given moment in time. 
Though it might seem simple, checking product reviews is a useful way to gain an understanding of current trends. By reading customer feedback on products in a certain category, your business can gain insights into consumer preferences, as well as common complaints and key features of products. By understanding customer priorities and key selling points, you can adjust your marketing and pricing strategies to get the best results possible. Similarly, you can also use social media sites to gain a deeper understanding of customer behavior and mentality.
Most importantly, you can use price tracking to identify trends on Amazon. By tracking the prices of competing products in your market, you develop a detailed understanding of price history by analyzing fluctuations over extended periods. This can enable you to recognize certain patterns in pricing activity which can indicate the seasonality of products or the effect of promotional offers, for instance. Moreover, it can allow you to more accurately gauge the trajectory of product prices in your market. This will allow you to adjust your pricing strategy accordingly so that your product always remains competitive with other items in its category.
By using the methods outlined above, it's possible to identify key trends in a marketplace like Amazon. As such, you can make more informed decisions and devise more comprehensive and effective pricing and marketing strategies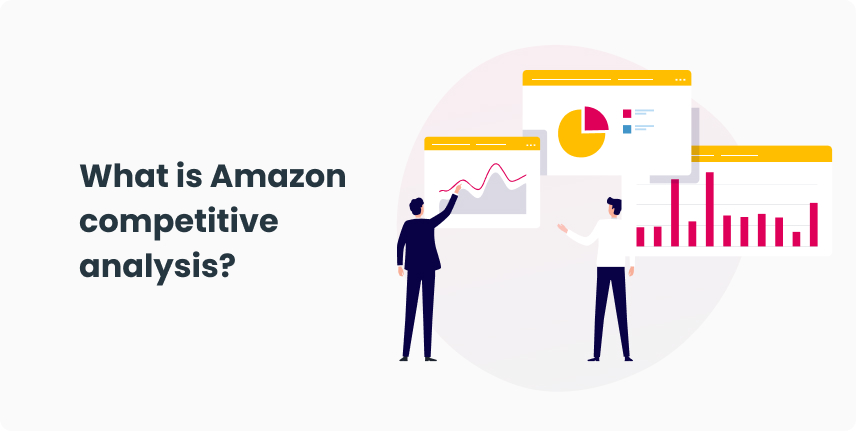 What is Amazon Product Competitive Analysis?
Product analysis is a critical aspect of operating on a retail platform such as Amazon. This is because it allows you to gain an understanding of all aspects of a product in order to make the most astute decision with regard to product pricing and strategy.
In a competitive environment where consumers have such a depth of sellers to choose from, pricing plays a pivotal role in determining whether or not your product will be successful. As such, it is essential that you have a pricing strategy informed by comprehensive product analysis if you are to achieve success on Amazon. By analyzing your products effectively, you can judge their most important features and identify their ideal target audiences. With this information, you can then create a suitable pricing strategy to generate maximum interest and sales.
By the same token, performing thorough product analysis can enable you to develop a detailed picture of your market landscape, and to understand the strengths of your product in relation to those of your competitors. As such, you can set your strategy so as to emphasize those strengths and take advantage of potential gaps in the market that your product could serve well.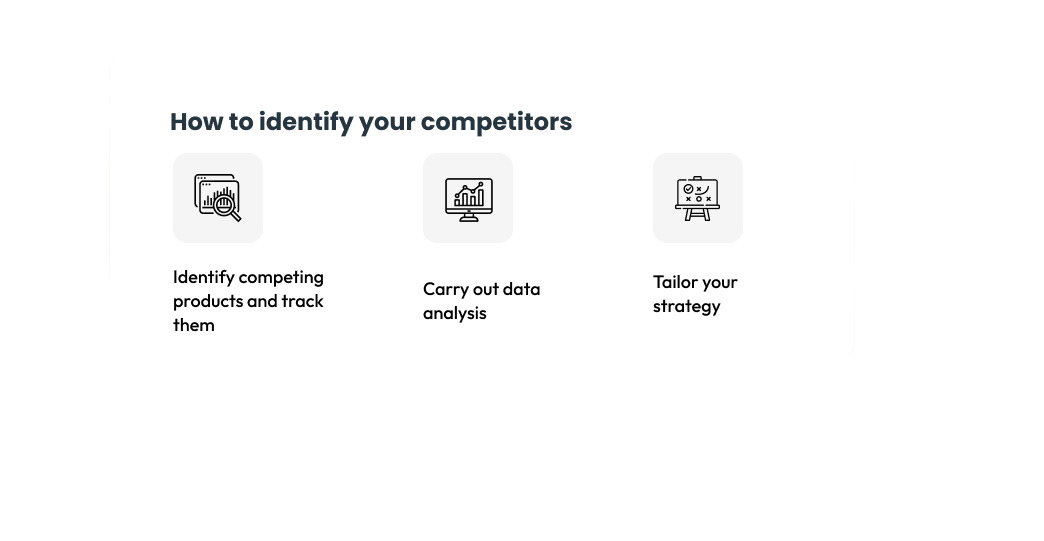 Taking advantage of pricing opportunities with price tracking
When you utilize pricing tracking, taking advantage of pricing opportunities on Amazon becomes a considerably more manageable task. Your price tracking application will do much of the heavy lifting when it comes to data collection, providing you with real-time alerts to keep you up to date on the latest pricing developments in your market.
With price tracking, you can take identify pricing trends and capitalize on opportunities by adhering to this simple process:
Identify competing products and track them
First, do some initial research to identify which products are competing with yours on Amazon. Then, add their product pages to your product tracking list. Once this is done, your price tracker will notify you when fluctuations occur.
When you have collected sufficient pricing data, you can begin analyzing the price histories of tracked products. By cross-referencing prior price points with seasons, offers, and offer factors, you can establish strong correlations between data points that can help you to identify meaningful pricing trends. Once you've done this, you can accurately forecast potential pricing opportunities.
When you have identified pricing opportunities, all that's left is to set your pricing strategy accordingly. With the insights you have gained, you can now set the optimal price for your product at a given. In doing so, you ensure maximal profit on each sale without risking competitiveness.
Conclusion 
To conclude, in order to achieve success on Amazon, you must be able to identify trends and capitalize on pricing opportunities whenever they arise. While this can be a challenging endeavor, it is eminently possible with thorough product analysis and effective price tracking.
As third-party marketplaces like Amazon continue to evolve, trend identification will become increasingly important for sellers. By embracing price tracking and implementing the latest technologies, you can give yourself a crucial advantage over your competitors to ensure the longevity and prosperity of your business.